Building up men and women, boys and girls, in their pursuit of God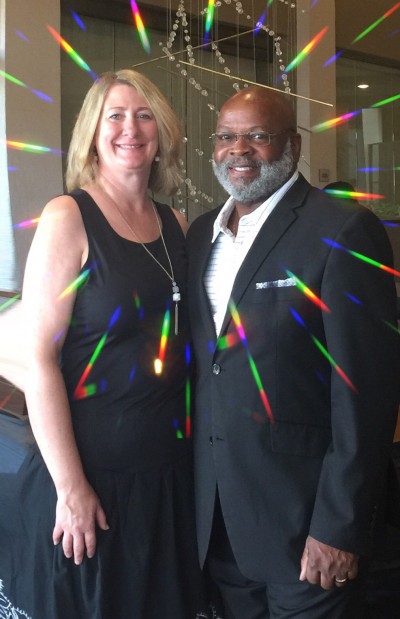 Pastor Dan Poré & First Lady Kim Poré
ZOE CHRISTIAN FREEDOM CHURCH
(Zoe-"God Kind of Life")
A non-denominational, multi-cultural ministry that believes in the Full Gospel Experience.
We believe in The Abundant Life found in Jesus Christ through whom we receive Salvation. We believe he died, was buried, and he rose from the dead according to the Holy Scriptures for all of our sins. That after repenting from our sins we may have eternal life with our Father in Heaven one day, and a reasonable life of Joy, Peace, and Happiness with all men today.
If you're searching for a place where you can worship the Lord in Spirit and in Truth, ZCFC is looking for you.
Meet our Ministerial Staff
PASTOR Dan Poré
*Born in Detroit Michigan in 1954
*Happily Married with 7 children /23 grandchildren
*Received gift of The Holy Spirit in 1984

*Received Ordination and Licensed under
The Zoe Christian Fellowship Assoc. In 2009
*Established and Founded Zoe Christian Freedom Church in 2013
Passion and calling is Men's Ministry/ Prison Ministry in particular.
Education /Affiliations-
*Drew University of Med. & Science Alumni 1987
Substance Abuse Counseling
*Vanguard University Alumni 2002
Psychology
*Prison Fellowship Ministries since 2006
Former Program Counselor
*Colorado Co.Youth and family Serv. since 2012
Former Program Caseworker
*Colorado Co. Ministerial Alliance since 2013
*Network of Champion Churches 2015
*Combined Community Actions Board 2015
Representative of the Poor
•Colorado County PT Cruiser Club Founder 2015
*Barnhill and Associates Counseling Ctr. Since 2016
Satellite Center Director and Life Coach
Noah's Ark Coffee House Founder 2018
Pastor Kim
First Lady Kimberly K. Poré
* Accepted Christ in Junior high school during a
church youth retreat
* Received the Holy Spirit in 1998 at Zoe Christian Fellowship, Whittier, CA
* Has a Master's degree in Social work from UCLA
* Is a licensed Clinical Social worker practicing professional at Texana Center in Columbus TX
* Wife of almost 25 years to Pastor Pore
* Mother to two daughters and two grandsons
* Has a passion for Women's and Children's ministry
__________________________________________
Minister Ronald Jaye Hamilton

- Born, raised and educated in Southeast Houston, Texas (Sunnyside).

- Baptized in the name the Father, the Son and Holy Spirit in 1980 at the age of 11 at Riverbrook Missionary Baptist Church under the ministerial leadership of Pastor O. L. Hughes.

- Received the gift of the Holy Spirit in 1991 at Macedonia Missionary Baptist Church under the ministerial leadership of Pastor James E. Britton.

- Answered his call into the vocation of ministering the Gospel in 2004 at the Macedonia Worship Center under the ministerial leadership of Pastors Walter and Cassandrea Pope

- Ordained on October 25, 2012

Affiliations:
American Marriage Ministries

__________________________________________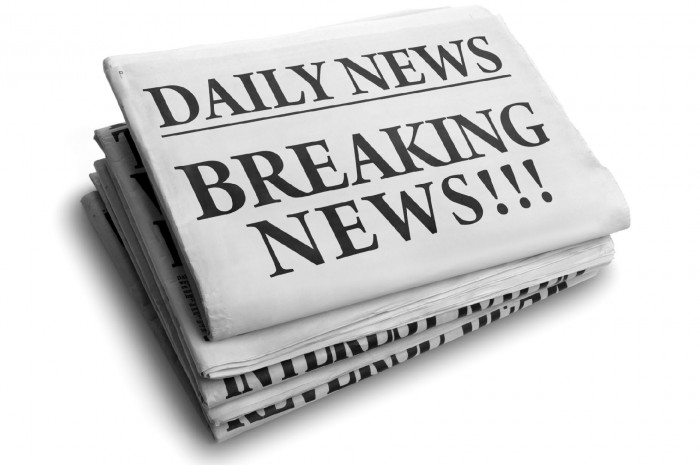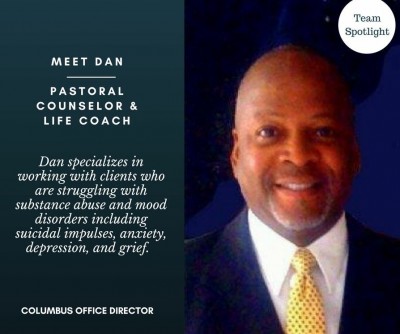 Barnhill and Associates Counseling Center
THE PASTORAL COUNSELOR is Daniel Pore. Dan has over 35 years of experience working in behavioral science. He specializes in working with clients who are struggling with substance abuse and mood disorders including suicidal impulses, anxiety, depression, and grief. Dan's expertise is in working with at risk youth, juvenile probation, intervention, prevention, teens and families dealing with family Crisis issues. Additionally, Dan is certified as A Life Coach and is the Senior Pastor of Zoe Christian Freedom Church in Columbus, Texas.
In 2016, Dan joined the BACC team as the Columbus satellite office director. Dan has completed his undergrad studies in Psychology from Vanguard University towards his Bachelor's degree and received his Substance Abuse Certification from Drew University of Medicine and Science.
PASTORAL COUNSELING AT BACC is confidential, counseling by one trained and experienced in both pastoral and counseling ministry. Barnhill and Associates Counseling Center's relationship with Zoe Christian Freedom Church is solely intended to be that of Landlord/Tenant and Zoe Christian Freedom Church in no way is participating in such counseling, nor is Zoe Christian Freedom Church to be deemed an employer of any of Barnhill and Associates Counseling Center's employees, independent contractors, agents, or otherwise.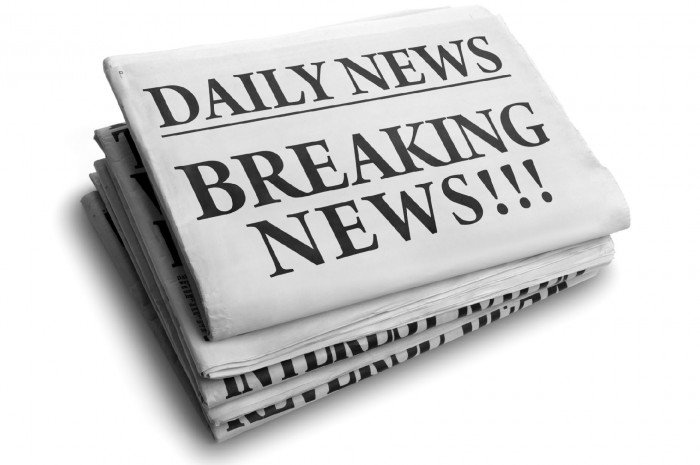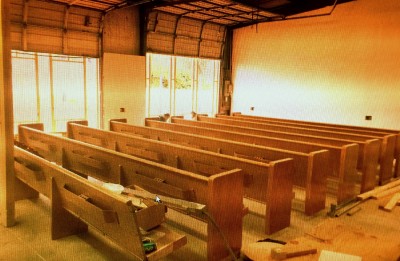 As build out continues we have recieved word that installation of our windows will be underway soon. Keep us in your prayers as we attempt to complete the vision God has given us
for our worship center!
Pastor Poré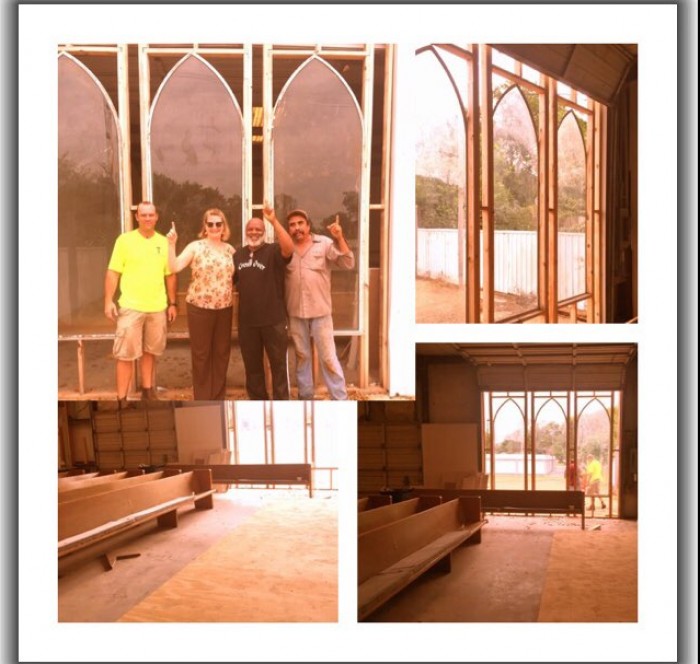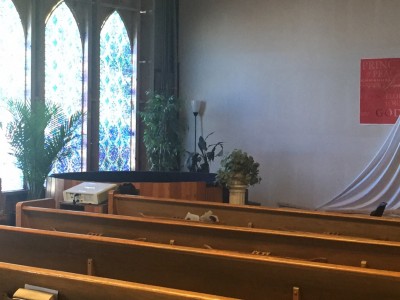 At this phase of the buildout we are focusing on the west wall installation, and texturizing. The inside Duct work has been installed and we're moving forward to the next phase trusting God by faith for the ceiling grid and tiles and then the flooring.